Anchors from Carol, a subsidiary of Inperium, Inc., shall be governed by a volunteer Board of Directors consisting of representatives of Carol's immediate family, independent community members with legal and financial backgrounds and non-voting advisors. It shall have Officer Directors that include a President, Vice President, Secretary and Treasurer. AFC shall register with the Department of State and adhere to the Pennsylvania Solicitation of Funds for Charitable Purposes Act, 10 P.S. §§ 162.1-162.24.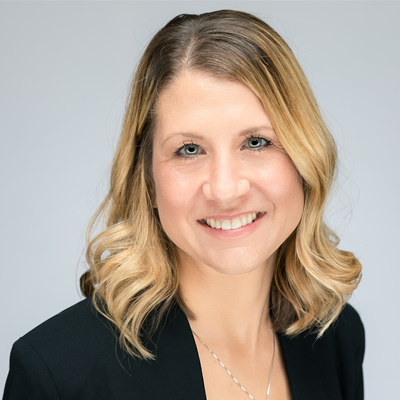 Leslie Smith
President
Leslie holds a Bachelors degree in Clinical & Counseling Psychology from Kutztown University. She began her career at Supportive Concepts for Families in 2005 as a Program Coordinator in then promoted to Program Manager in 2009; overseeing the residential programs. In 2012, to assist in the growth and expansion of Supportive Concepts for Families; Leslie had a hand in the creation and implementation of the Referral Department, which oversees the referral/intake process for new individuals into residential services. In 2017, Leslie became an employee of Inperium Management Services as the Director of Referrals, in which she began to manage the referral process for some of Inperium's affiliates and also assisted with the startup and marketing of a new company, Alvarium HealthCare, Inc. within Inperium's constellation.
Currently, Leslie is the Senior Director of Administration and Special Events for Inperium Management Services and is responsible to facilitate strategies and plans for the business and measurement of their implementation process. She leads the planning, budgeting, and forecasting of the marketing department and maintains scalable processes within the department that guarantee best practices in lead and campaign management.
Why Anchors – from Carol?
In 2015 upon learning of Carol's ovarian cancer diagnosis, it became my mission to fight with her. I began researching alternative approaches to treatment, diet/health/fitness programs for her to ensure she lived the best life possible while undergoing the treatment she chose for herself.
It became my (& Ryan's) personal duty to assist my Dad in caring for her and ensuring she lived the rest of her life to its fullest. We remained by her side through hospitalizations, doctor's visits, etc. Watching her experience the highs & lows, the pain & setbacks, losing her will to live, I knew that something needed to be done to support all cancer patients and families who are experiencing/have experienced what we went through.
AFC was established as a dream/hope to assist/give back to those impacted by cancer and many other areas that were important to Carol. It became my determination to not let anyone forget who Carol was and what she cherished while she was alive.
Dr. Vincent J. LaSorsa
Vice President
Ashlee Miller
Secretary
Jennifer Gassen
Secretary (non-voting)
Joe Leone
Treasurer
Tom Bell
Director
Mike Herr
Director
Dave Greif
Director
Ed Harris
Advisor